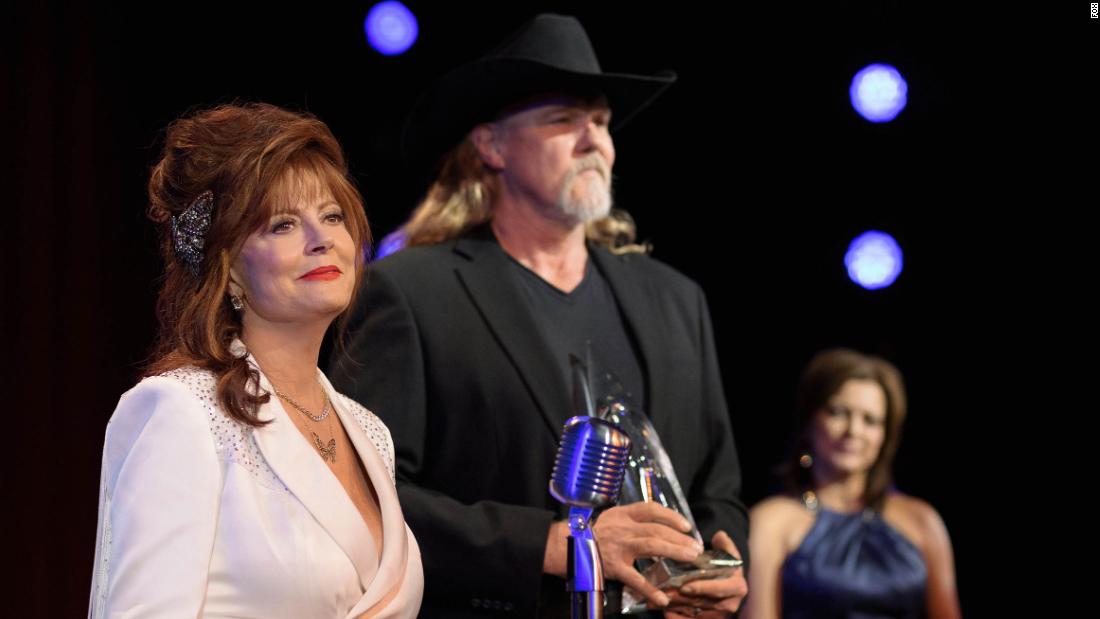 To summarize the familiar song "Monarch" on display:
8 months late
which is introduced after Fox's NFL coverage before moving on to its usual Monday time slot – opening with a flashforward involving a dead body and then a flashback showing arson.
Still, the show made country music's first family, the Romans, the patriarch Dottie (
Susan Sarandon
.
"I've been preparing my whole life for this moment," Nicky says when given the chance to shine, but of course, it happens amidst a family crisis and the staying sister Gigi (Beth). Ditto) also poses a problem outside the spotlight. and brother Luke (Joshua Sasse), who essentially controls the family's business interests.
Created by screenwriter Melissa London Hilfers, 'Monarch' contains the usual family feuds and secrets, counting down to reveal what happened when the story began. This makes fun of the latter's "How to Get Away with Murder" style.
Still, it's all steeped in all-too-familiar soap-opera flourishes, and when one of the characters tries to stop a potential sexual encounter by saying, "This is wrong," that's what they're trying to do. It's a pretty solid clue what's going on. Let's do it anyway. Admittedly, there are so many national clichés, and the biggest shock is the lack of a drama built around a rodeo sequence until the fourth episode.
As previously mentioned, this setup would feature the likes of Shania Twain in early episodes (Martina McBride and Tanya Tucker would make an appearance later), creating an opportunity for Sarandon to play the arrogant "Queen" of the country. increase.
That said, Sarandon plays a relatively low-key role, and even in an ensemble context, it's largely Friel's show, with Adkins delivering most of his lines in a gruff, bear-like grunt. (As a footnote, Sarandon's daughter,
Eva Amurri
, appears in flashbacks as Dottie, reflecting that this is a family matter on multiple counts. )
As the premise makes clear, 'Monarch' isn't meant to reinvent the wheel, but rather a slightly different package, adorned with national standards, sequins and an assortment of cowboy hats. Just wrap a nice family soap template.
The country-hungry crowd may be ready for that pretty skinny wrinkle, realizing that "Monarch" isn't the first rodeo when it comes to serial dramas built around family dynasties. .
"Monarch" premieres on Fox on September 11th at 8pm (after football).
Source: www.cnn.com