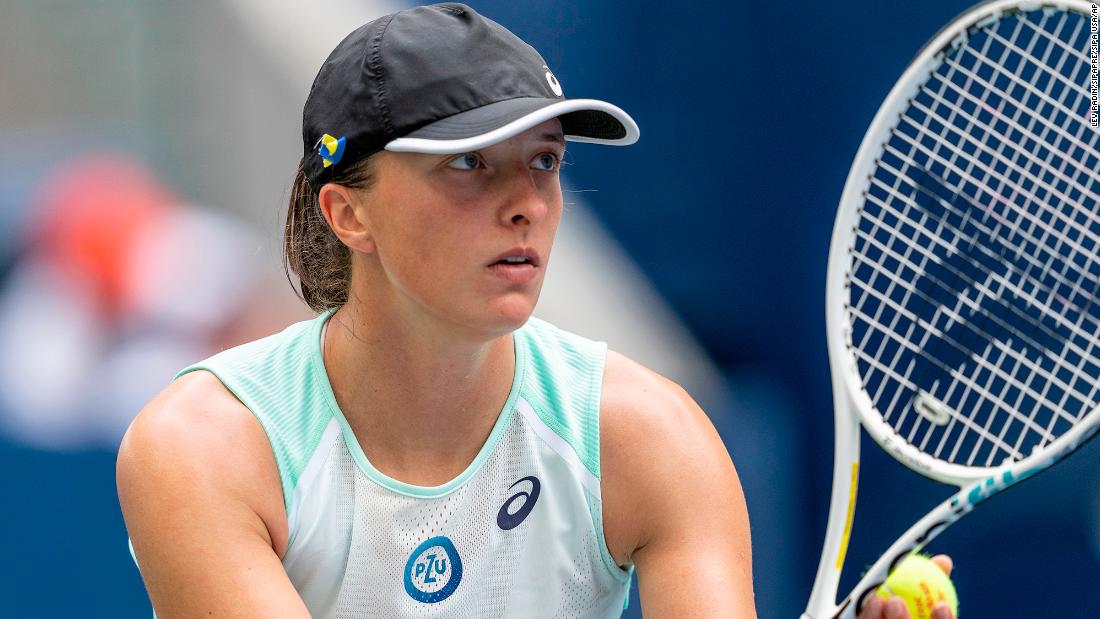 Niemeyer took the first set from reigning French Open champion Swiertek and threatened to upset the tournament after scoring the first break of the second set with a crosscourt forehand.
Monday marked Swiertek, this year's women's tennis winner, dropping a set for the first time in the tournament.
However, the world number one came back from a shaky start to beat Niemeyer 2-6 6-4 6-1.
By the fifth game of the second set, Swiatek had four straight points, finishing with an ace, a forehand winner, and another ace before breaking the German in the next game.
"I'm proud that I didn't lose hope," Swiertek said. "I had a hard time pushing her back.
"Honestly, at first [of the second set]I felt like she made a little less mistakes, but she played less aggressively," added Swiatek, who broke Niemeyer's serve 7 of 13 times.
"It was easier to play ball. Yeah, I think we started to be more consistent and took advantage of the chances we had a little bit more."
With the win, the Polish champion maintains a streak of unbeaten non-top 100 players in a Grand Slam event, according to the WTA.
Next, Swiatek will face American Jessica Pegula.
Source: www.cnn.com