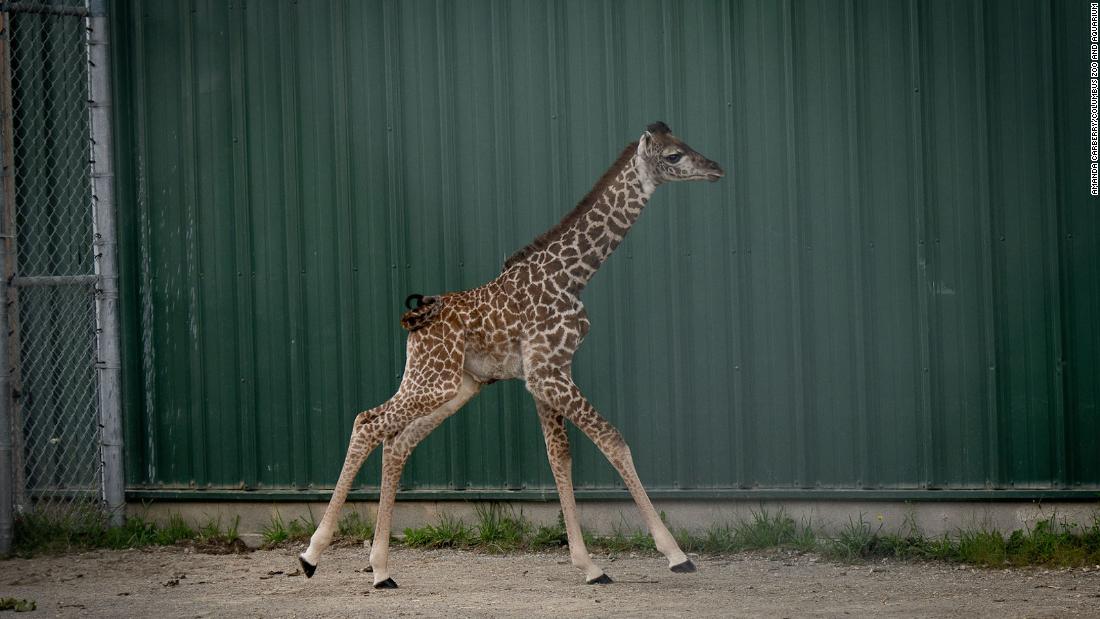 "Not only is this calf so cute, but his birth is especially important because it represents an important achievement for the future of this endangered species," the zoo said.
After several unsuccessful attempts, the boy stood up, took a few steps and was able to nurse shortly after birth, the zoo said.
A day after birth, zoo staff performed a health check to ensure the calf was healthy.
Giraffes have a gestation period of 15 months, according to the zoo.
The "miracle baby" is the 23rd giraffe born at the Columbus Zoo.
Shannon Borders, curator of the Heart of Africa area at the Columbus Zoo, said: "We are heartbroken at the loss of Enji. It's a great gift," he said. "This little baby truly is our miracle baby and it warms our hearts that Enji's legacy lives on and continues to have such a positive impact.
The calf's birth is just one part of the zoo's efforts to improve the Masai giraffe population, the statement said.
The President of Columbus Zoo said, "Through our successful giraffe breeding program, our contributions to field conservation projects, and our leadership in animal health initiatives that benefit giraffes, the Masai giraffe and other site-dependent species in the wild will continue to grow." We are committed to making a difference in said his CEO Tom Schmidt in a statement.
The rest of the giraffe herd is still on display, the zoo added, although guests cannot yet see the mother and baby.
Source: www.cnn.com