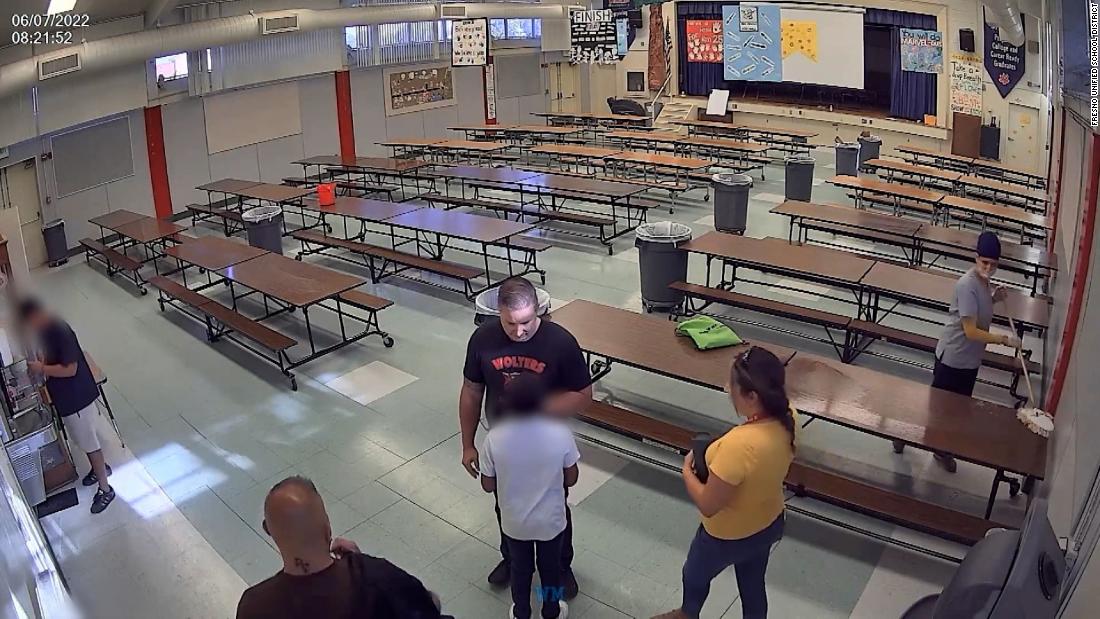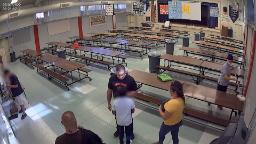 Earlier this week, the Fresno Unified School District released surveillance video of former Walters Elementary School principal Brian Volhardt pushing an unidentified 11-year-old to the ground in June, leaving him and other staff "upset." Student." The video contains no audio and the student's face is blurred.
In the video, the student gestures towards Volhard and appears to point the finger at him twice before the former principal shoves the student. It is not clear what led to the incident.
Superintendent Bob Nelson said at a press conference Wednesday, "Instead of mitigating the expectations of educators in our system, the former principal chose to aggressively push students down.
The child's parent, Anne Frank, told CNN affiliate KFSN that the case remained at police headquarters until she complained about not being charged two weeks ago. It took her three months to show, she added.
According to the arrest warrant affidavit obtained by KFSN, Volhard said the student was "yelling and approaching the principal/suspect's face" while threatening. Citing an ongoing investigation, police and the school district declined to comment on Volhardt's comments in the affidavit.
In an interview with KFSN, Frank said, "You can't give kids that kind of power." My son was shoved by this principal who was supposed to protect him."
Fresno Police Chief Paco Valderrama admitted at a press conference that the system was unable to respond quickly to the incident.
"I learned about the incident two days ago, around 3pm on Tuesday," Valderrama said Thursday. "Since then, we have reviewed our processes on how these types of incidents are handled. I would like to be notified if."
Nelson and Valderrama said the principal's actions were inexcusable, with Nelson adding that what the video showed was "disgusting."
Volhardt was placed on administrative leave on June 8 after the district became aware of the incident, Nelson said.The district also notified the Fresno Police Department and Child Protective Services, he added.
Volhardt resigned before the district completed its investigation, Nelson said.
Vollhardt was later hired as the Vice Principal of the Golden Plains Unified School District. School district superintendent Martin Marcias told CNN Wednesday that he learned of the June 7 incident and has put Volhardt on leave since.
Volhardt's attorney, Roger Wilson, has asked the district attorney's office for more information and said he cannot make an informed statement about the case until he receives a finding from the district attorney's office. Meanwhile, Wilson said, he said he had set a date for Volhardt's court.
According to Nelson, students are physically well and provided with emotional support.
Source: www.cnn.com