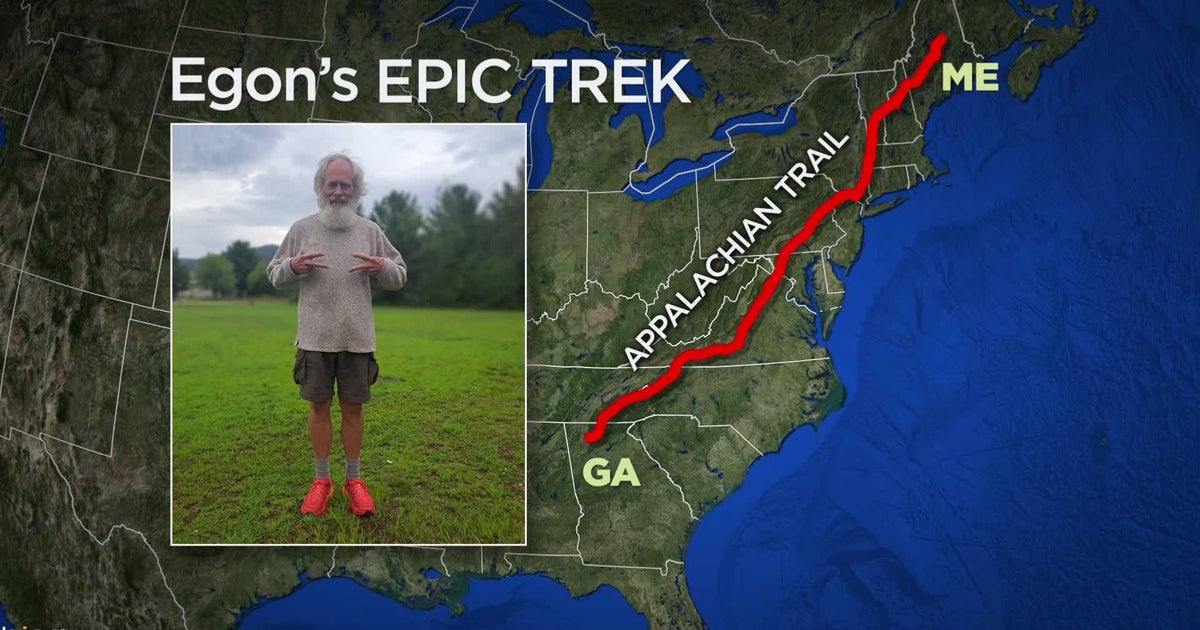 Minneapolis — Life's journey takes us down many different paths. The 78-year-old Longville man's current trail is the Appalachian Trail.
In March, Egon Overgaard decided to walk the entire trail. He started in Georgia and is nearing the end in Maine.
Sitting comfortably at mile marker 1760, Overgaard took a few minutes to reflect on how far he had come. And not only was his nearly 2,000 miles hiked, but also the grief he was about to leave behind.
"In my opinion, she was as close to perfect as I've ever known.
Overgaard has spent the past few years caring for his wife, Carol, of 57, who was battling a terminal illness. When she died her last winter, he was lost until he found her new purpose.
He remembered the Appalachian Trail from his days in the Navy, and walking seemed like good therapy.
"I don't know why it happened to me, but it did," he said.
Some people go for walks to clear their heads. Overgaard's walk traversed the eastern United States in snow, sleet, rain and unrelenting sun.
He had to sleep in tents, build hills, and sometimes even climb rocks. Walking the entire trail is like walking the equivalent of 15 Mount Everest.
"Pennsylvania was littered with rocks, and when I stepped in it all moved," he said.
His favorite states are Virginia and New Jersey.
There's also another reason Egon is doing this. His Lutheran church in Longville is trying to convert to solar energy. They think they can save a lot of money while helping the environment.This trek is helping fund that project.
"I think solar power is part of that future, so if there's anything I can do to help with that, I'm happy to do it," he said.
He travels an average of 15-17 miles a day, and each night the people he travels with eat as if it were their job to consume food. But Overgaard knows that every step he takes brings him one step closer to solar power and one step closer to closure. Like many others on the trail, he walks to heal.
"It's a change in my life. I think I'm ready for it," he said.
He's spent a lot of time alone on the trail, but he's been hiking with two other people. Whenever they arrive in town, they stay at a motel to shower.
All told, Egon has walked through 14 states. WCCO received word that he had arrived in Maine over the weekend.
Source: www.cbsnews.com