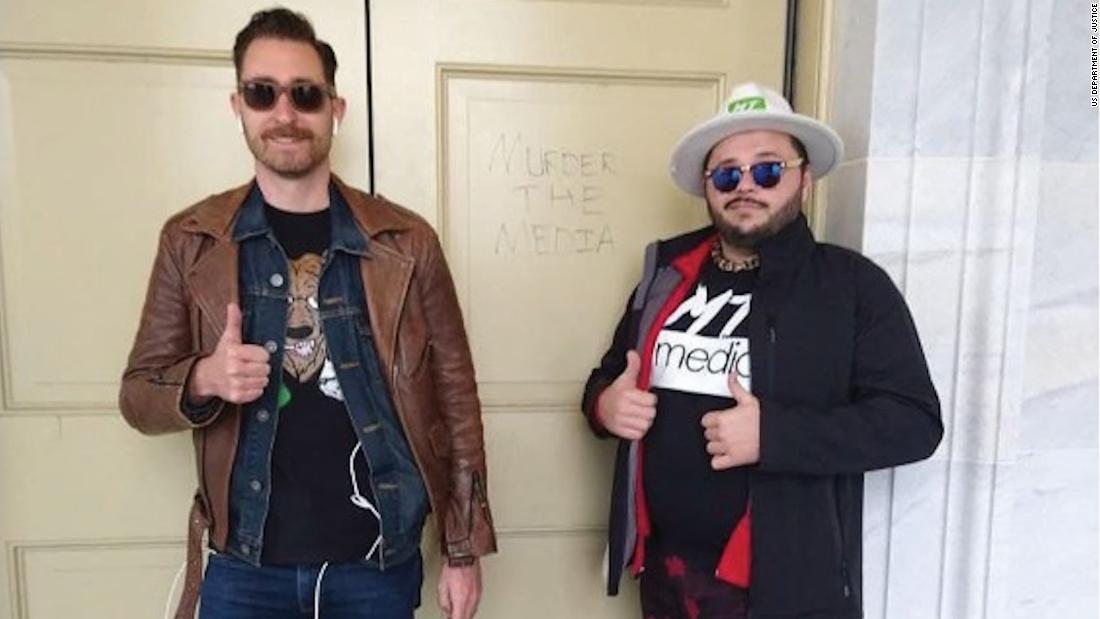 Nicholas Ochs, the Proud Boys "elder" who founded the group's Hawaii chapter, and fellow Proud Boys Nicholas DeCarlo, traveled from Texas to Washington, D.C., the day before the riots, and spent time together, according to the plea bargain. Participated.
Upon arriving at the west front of the Capitol during the attack, Ochs told DeCarlo, "We shouldn't be here. This is over the fence," according to court documents.
"(We are) all felons, yeah!" said DeCarlo.
According to the plea deal, they both threw smoke bombs at a line of police officers, but DeCarlo said he forgot to remove the bomb pin, but moved around the Capitol and smoked cigarettes in the crypto. After I smoked, I met with the Proud Boys sergeant. – Ethan Nordine, who was separately indicted for seditious conspiracy, along with several other leaders of far-right groups.
According to the petition, Nordian, DeCarlo, Ox, and another Proud Boy, Paul Ray, had a group hug when they met inside the Capitol and later walked to the Rotunda. He faces several charges for his actions.
Before leaving the Capitol grounds, DeCarlo wrote "MURDER THE MEDIA" in permanent marker on the Capitol door and posed for a photograph next to the newly engraved Ochs sign.
The two were convicted in December and face an estimated 41 to 51 months in prison.
Source: www.cnn.com