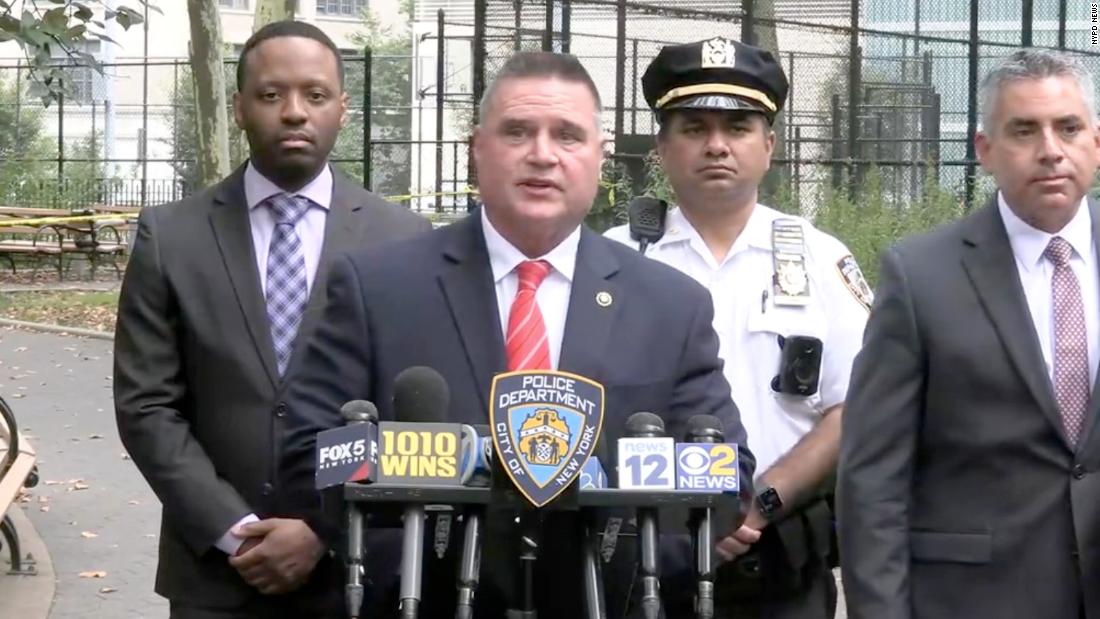 NYPD Chief of Detectives James Essig said Wednesday that the shooting occurred at 1:30 p.m. when a boy dropped out of school in McLaughlin Park in Brooklyn.
Press conference
.
Citing eyewitness accounts, Essig said the student was sitting on a bench with two school-aged girls when two boys wearing ski masks approached the group.
Essig said an altercation ensued between the student and the two boys, resulting in a pistol fight, and one of the suspects pulled out a gun and shot the student once in the stomach.
At least 30 people were in the park when the confrontation broke out, he added.
The suspect fled the park after shooting. Police said the student was taken to a hospital where he later died.
Authorities are investigating whether the attacker knew the student.
"Going back to school is always a concern. We have shooting victims and perpetrators getting younger every year, which is a big concern for us," Esig said.
New York City saw a drop in mass shootings and a slight increase in gun-related arrests between May 1 and September 5, according to NYPD Commissioner Keechant Sewell.
The number of homicides this summer also fell from 184 last year to 161 this year, according to New York City Police Department data.
Still, the data show that overall crime this summer increased to 46,597 from 35,995 in the same period last year.
CNN's Mark Morales contributed to this report.


Source: www.cnn.com