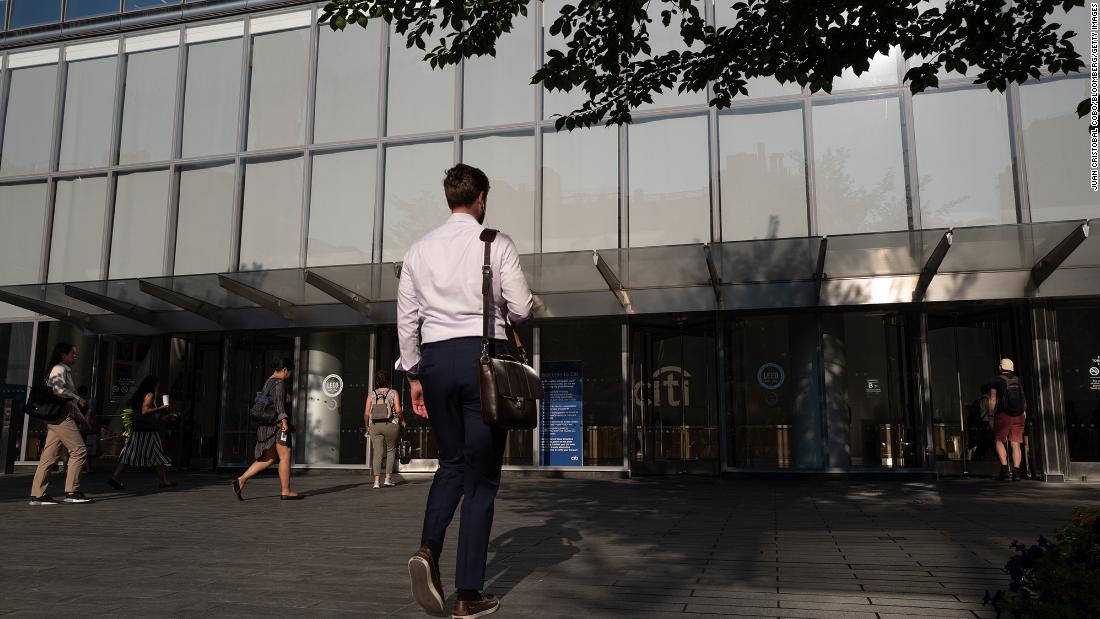 But now that summer break and Labor Day are over, more employers are likely to start taking tougher policies.
However However, how tough it will be for companies is an open question.
According to new survey data from business consulting firm Gartner, 69% of mid- to large-sized employers now require employees whose jobs can be done remotely to work a certain number of days. says there is.
26% of that group requires employees to be on site three days a week. 17% choose at least 2 days. A minority (4%) need her only one day, and only 5% require employees to be in the office five days a week. Another 4% said they require their employees to work either one day a month (2%) or one day a quarter (2%).
31% of respondents said they have not set a minimum amount. One such company he has is JLL. JLL is a global commercial real estate services company with over 100,000 employees, about half of whom work remotely. Also, JLL has no plans to set a requirement this fall.
Chief Human Resources Officer Laura Adams said:
That said, Adams says, "Fundamentally, we believe the office is an important part of the work ecosystem," for collaboration and creativity. As such, the company continues to entice people to visit it more often, such as through social gatherings.
Will generosity last?
Office occupancy rates have doubled since the beginning of the year, but are still at 43 percent of their pre-pandemic levels, said Mark Ein, chairman of real estate security management firm Kastle Systems.
But in his interactions with clients, Ain said he sees many businesses asking for more hours in the office after Labor Day. is expected to rise.
"Aside from another surge in the scientific community saying it's unsafe to come to work, CEOs say it's no longer a safety issue and children are in school.
And the way Taylor made it sound, they're mad that they have I had to do a lot of coaxing to get my bum into the seat. They feel that in a hybrid model, both leaders and employees need to be accommodated, he noted. "They accepted that we weren't going back to the good old days, [feel] Employees don't want to give anything."
But when layoffs become more likely, the CEO's influence can be even greater.
"It's all going to change once layoffs start to become widespread," said Ben Wiegert, director of research and strategy for workplace management at Gallup. They may voluntarily spend more time in the office."
Until now, such pursuits have remained fairly light. When companies were asked if Gartner tracks employee attendance, half said no.Among them That is, they rely on data from badge swipes (40%), manager tracking (5%), and digital app self-reports (7%).
In response to Gartner's open-ended question about whether they would fire people for noncompliance, less than 3% of employers said they would, said Brian Kropp, research director for Gartner's Human Resources Division. . About 30% also said their HR department or manager would have a conversation with an employee who didn't show up as long as necessary.
However, the impact of non-compliance could be greater for companies that are more assertive about their post-Labor Day employee expectations. Initially, it may take several conversations over time. Subsequent non-compliance could potentially lead to job loss, Taylor said.
"Organizations have considered:, "What if 10% of the employees refused it? What would we do?""
Ultimately, it could mean a greater willingness to outsource work. "If you claim you can do it completely remotely, I can hire you remotely. Why should I hire you?" he said.
But more directly, non-compliance with in-office requirements can leave employees vulnerable to quick layoffs. Even A-players can make listings to show that the company intended what they said about exhibiting.
"Star could be an example of that," Taylor said.
The crackdown could backfire
Leaders who require employees to be on site for longer days than they would like, and threaten to take pay cuts or fire them if they don't comply, may be causing long-term problems, workplace experts say. says the house.
Many leaders' discussions about getting to work now focus on the need to maintain corporate culture, collaboration, and mentoring of young workers.
"CEOs recognize that it's not about productivity, it's about camaraderie and culture," said Klopp.
And they have a point… up to a point.
Threatening to fire an employee just because they haven't been in the office enough can also backfire.
"The tide has not turned completely yet. The job market is still good. Employees have a choice. Wigert warned.
He pointed out that fear and mistrust will lead to even greater turnover and turnover in the future.
Source: www.cnn.com