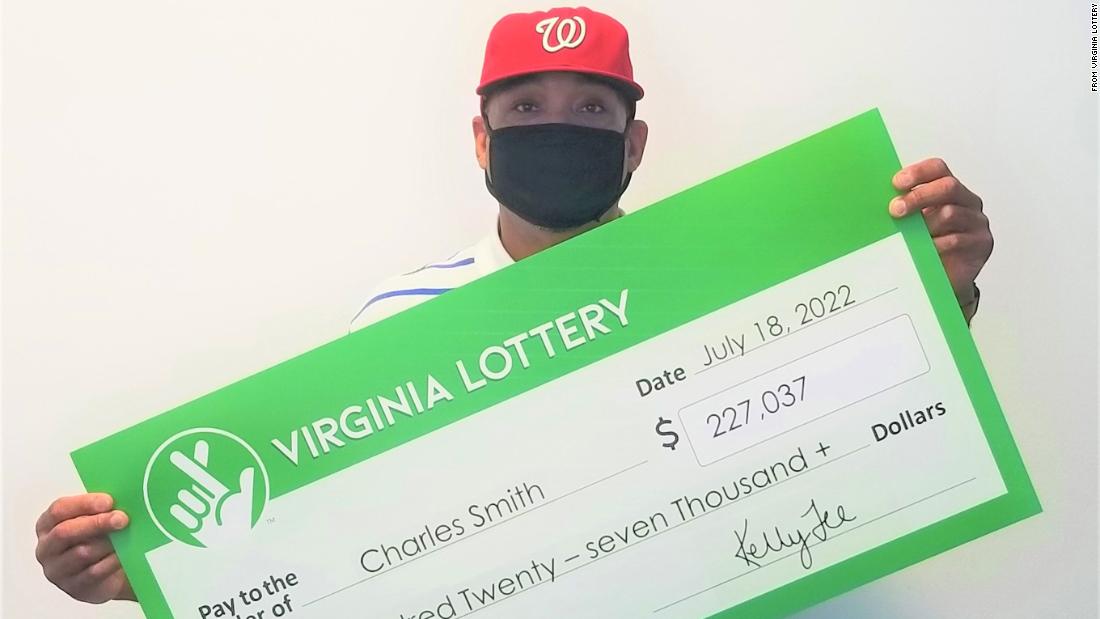 A few days later, Smith won the $227,037 jackpot in the Virginia Lottery's "Cash 5 with EZ Match" game.
"My wife still thinks I'm joking!" he told the state lottery after winning. According to the Virginia Lottery, his odds of winning the jackpot are 1 in 749,398.
Smith chose his lucky numbers of 4-6-8-12-15 based on his family's birthdays.
He said he doesn't have any specific plans for winning the six-figure prize.
Source: www.cnn.com