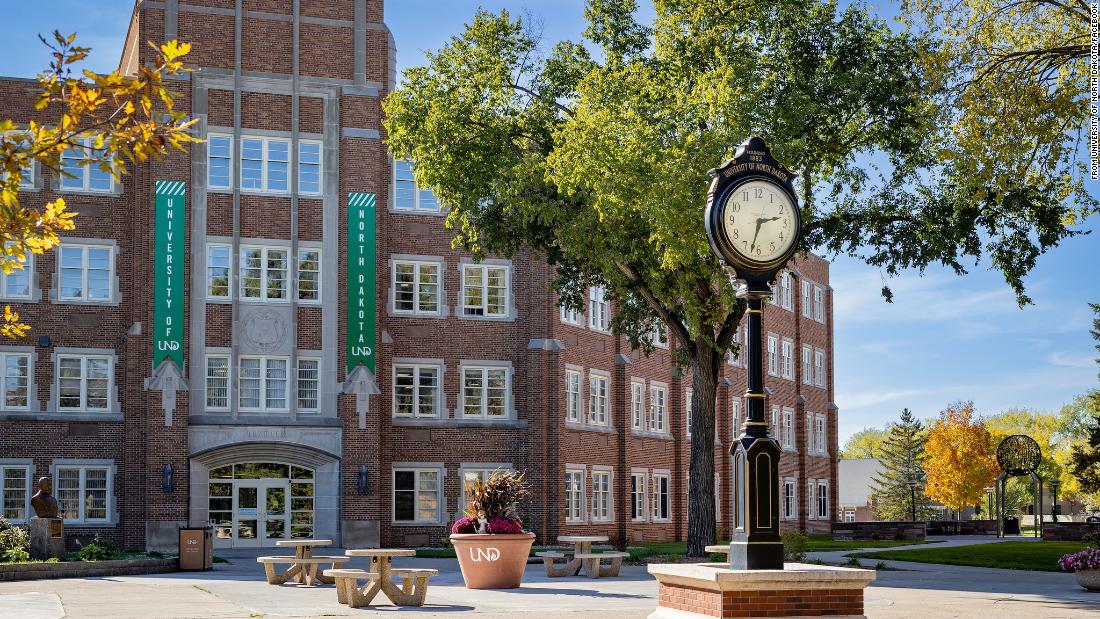 More than 250 boxes of items were found in March, but the university authorities had not made the findings public until now at the request of the tribe's leaders.
"We have dozens of ancestors here on campus," Armacost said, adding that the box contained relics and artifacts such as headdresses, war bonnets and ceremonial pipes.
"We can now feel relief and hope as our ancestors are returned to their rightful place.It is home.We confirm it.University of Arts and Sciences.
Armacost said identifying and returning the items to the appropriate tribes was a priority while investigating why the relics and relics were stored on campus.
"Our first impression is that some of the ancestral and funerary items were taken from sacred burial mounds," Armacost said. "These excavations have been going on for decades."
Nathan Davis of the North Dakota Indian Affairs Commission said tribal artifacts were frequently removed for academic study, but that was no excuse for the theft.
"Science cannot be an excuse to prevent us from returning to the homeland of our ancestors," Davis said.
Source: www.cnn.com